Portugal Night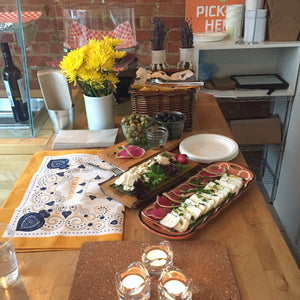 What a night of Portuguese culture! Chef Pedro Dos Santos led a cooking class in Portuguese to language students from the Camoes Institute. 
On the menu was:
* Sopa Caldo Verde
* Pasteis Balcalhau

Students learned about traditional Portuguese cooking techniques, all in the native tongue of Chef Pedro.

After the class, everyone sat down and enjoyed the tastes of Portugal. Of course, there was Fado and wine! Email eat@vertcassecroute if you are interested in our next Portugal night.
Leave a comment
Comments will be approved before showing up.