Sustainable Shopping for Good Eats by Chef Pedro Dos Santos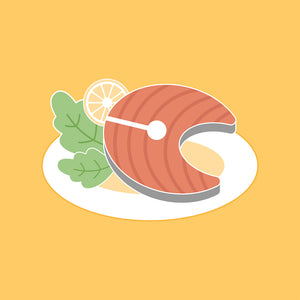 In these days and times, meals have become pretty straightforward. Buy a piece of chicken, buy a pack of noodles, buy this and that. If we took a frugal / sustainable approach to the art of shopping; people start to enjoy nourishing themselves.
Purchasing food items that have multi-uses tend to save you money. Like buying a whole chicken as opposed to buying a piece of chicken. By-products can be made from let's say the carcass of the animal that can very easily be simmered in broth and then you have a base for a sauce or an entire meal (soup).
Starting with the base vegetables for meat dishes; onion, celery and carrot are great to cook with. Add thyme and garlic which you can usually use more than once.
Let's say you have two chicken legs in your fridge and have no clue what to make. Simply simmer the legs in 1 litre of water with aromatics; slice of lemon, garlic clove, bay leaf, 1 clove, chili flakes, turmeric and two fennel seeds. Add white wine and let simmer for 45 minutes. Strain and save the liquid.
Debone chicken legs as good as possible. (large pieces are better). Finely chop onion, carrot and celery. Add garlic and sauteé with a stick of butter. Once translucent add a tbsp. of flour, stir slowly and slowly add your liquid. Once thickened add chicken pieces and simmer on low for twenty minutes. Herbs like tarragon and parsley will brighten the Chicken Pot Pie. Add some peas and top with a piece of Puff Pastry or Crusty Toast to make it classic. Bon appétit!
Leave a comment
Comments will be approved before showing up.