COVID-19 Best Practices ***UPDATE*** GET READY TO UN-MASK!! MAR. 21.22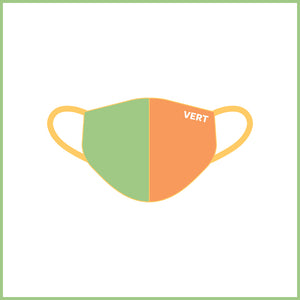 Since the outbreak of COVID-19 in our community, everyday life has changed. Our streets are empty of activity and our homes are filled with people in action. Baking more, cooking more, reading more, playing more, learning more and of course zooming more. Less is more, has never been more true.
In our green catering + takeaway kitchen, not much has changed. 
We continue to:
Wash our hands after touching any new object we encounter. We wash our hands all the time in the kitchen.
Clean and sanitise every surface after every preparation activity. Cross-contamination is avoided by doing this, we clean and sanitise all the time in the kitchen. 
Don't touch our face. Our hands may have been in contact with Scotch Bonnet peppers and this would burn. We don't touch our face to avoid food we have been handling going on our face in the kitchen. Also, handling food is a highly hygienic practice and requires the utmost of care.
Have sneeze guards in front of any food that we serve. This is to protect from airborne droplets on the food at our counter.
Ask our staff how they are feeling before they start work. We're like a family and do this anyway - we care about our staff family.
What's new after COVID-19:
Keep our distance in the kitchen. Although it's small, we are conscious of staying 2m apart.
Ask every day if staff have flu like symptoms.
Wash high touch surfaces more, like door handles, debit machines, counters. At least twice per day.
Wear a mask when serving the public. 
Install a Protection Screen in front of our Customer Service area to protect from airborne particles.
Wipe down high touch surfaces in our delivery vehicle after every Contactless Delivery.
Limit our Store Hours to prevent the spread of the virus.
Serve food in sealed containers, no buffet style service.
Stay home as much as possible.
We also donate 1 meal for every 10 sold to The Toronto Community Hostel, our community partner since 2005. The Toronto Community Hostel Toronto Community Hostel provides urgent housing and services to refugee families, men, women and children and support their successful settlement in Canada. 
Leave a comment
Comments will be approved before showing up.