Plant Based Packaging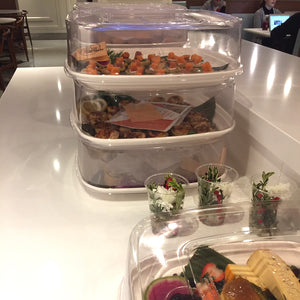 We are proud to introduce our packaging that means we don't use plastic wrap in our caterings.
The platters are made of sugarcane and the lids are made of corn. The platters go right into the compost bin.
At this time, Toronto doesn't have the facility to compost corn based materials and these must go into the garbage. Although, this isn't ideal, we believe it's more important to not use petroleum based products in our packaging.
Also, this means we don't use additional fossil fuel to pick up platters and equipment. The future of packaging is here and we are proud to use it.
1 Response
Leave a comment
Comments will be approved before showing up.